Philstar.com
January 16, 2023 |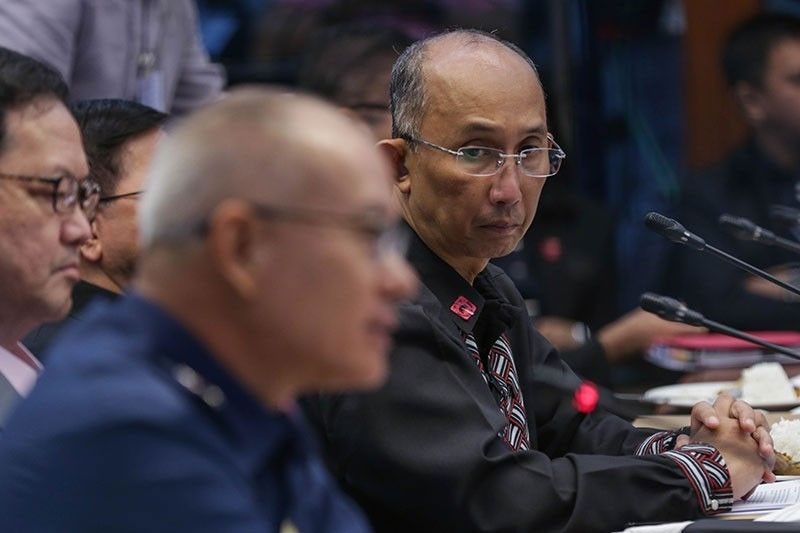 MANILA, Philippines (Updated 11:37 a.m.) — Baguio City Mayor Benjamin Magalong issued Monday a thinly-veiled threat of legal action against red-taggers as he was once again baselessly accused of being part of the armed underground communist insurgency.
Magalong directed his warning to controversial preacher Apollo Quiboloy, former anti-communist task force spokesperson Lorraine Badoy-Partosa and self-proclaimed former communist rebel Jeffrey "Ka Eric" Celiz who red-tagged him on programs on Quiboloy's SMNI network.
"In relation to the above-mentioned personalities who have acquired the habit of incessantly defaming people without an iota of evidence, be reminded that no one is above the law," Magalong said in a statement.
He also said, "To be accused that I have turned my back on my lifelong commitment against the [Communist Party of the Philippines – New People's Amry] is a grave insult that sweeps aside my lengthy and loyal service to the Philippines."
The former police officer said due process must be "sternly observed" if his actions as local chief executive are under question, "without having to be publicly scorned over a non-issue."
He said he has simply been safeguarding young activists in Baguio from persecution and harassment, adding that, "youthful activism does not necessarily mean espousing a communist ideology."
In March 2022, Magalong was also red-tagged by Badoy-Partosa, who was then a spokesperson for the National Task Force to End Local Communist Armed Conflict, over his order to remove posters in Baguio also accusing youth activists of being members of the CPP-NPA without proof.
Badoy-Partosa has faced a slew of legal challenges over her penchant for red-tagging. Among these is the Supreme Court's threat to hold her in contempt over her rants against a Manila judge who dismissed the government's bid to declare the CPP-NPA as terrorists. — Xave Gregorio